Fondo Agenti Spedizionieri Corrieri
Facade and Atrium
The restyling of the façade and, more generally, of the architecture is a means of communicating the brand identity on an urban scale.
FASC has invited Architecture Firms, evaluating solutions for a restyling of the entrance to the office building and the Reception area.The goal was to find the right balance between the existing and the new.

Our work as a designer consisted in managing the visual focus using materials that accompain the entrance to the office building. Improving the perception of external and internal spaces was one of the objectives of the project, creating visual hierarchies that become a guide and favour orientation. The restyling of the architecture is a means of communicating the brand identity.

An exterior design that is true to the inside innovation.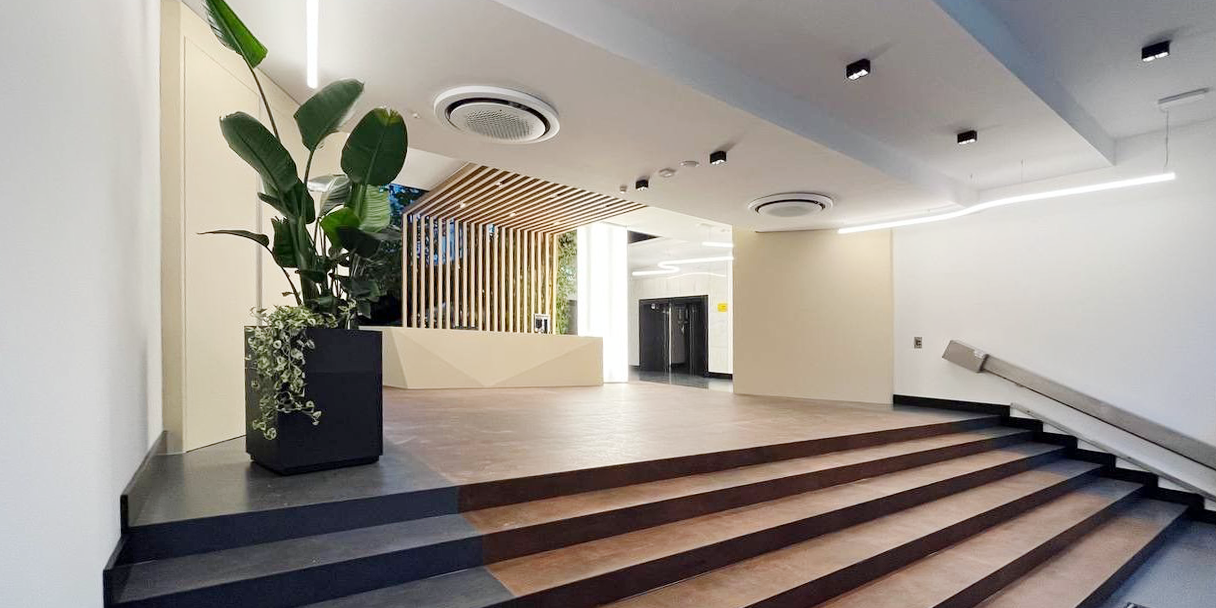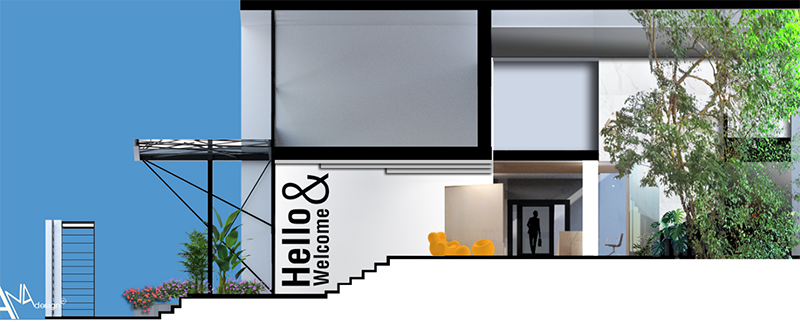 The project is characterized by a strong correlation between construction and renovation: materials, colors and shapes become part of the architecture, generating an empathic relationship with the context. The result is an elegant fusion of interior and exterior design that signals a new contemporary approach.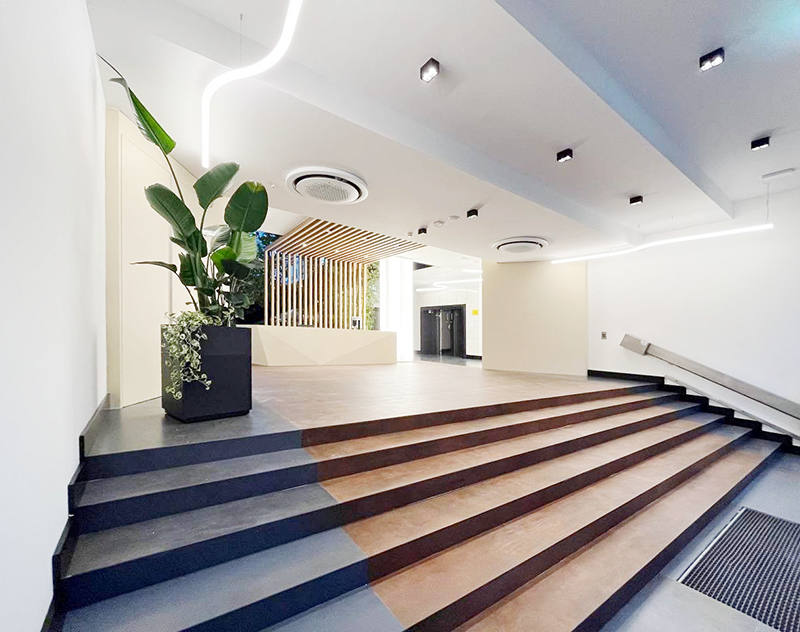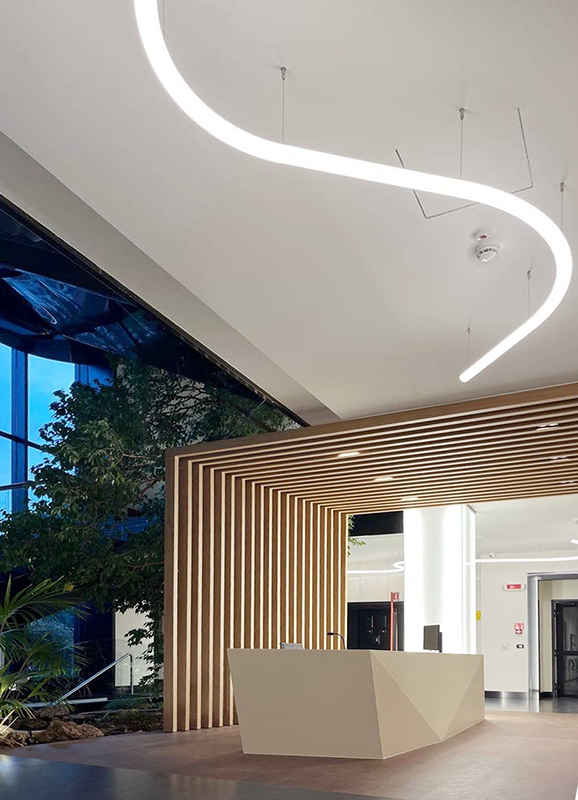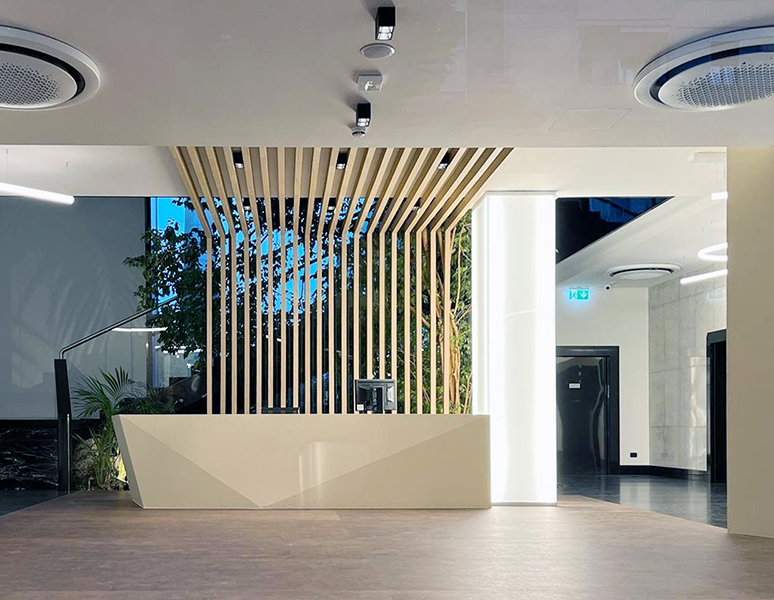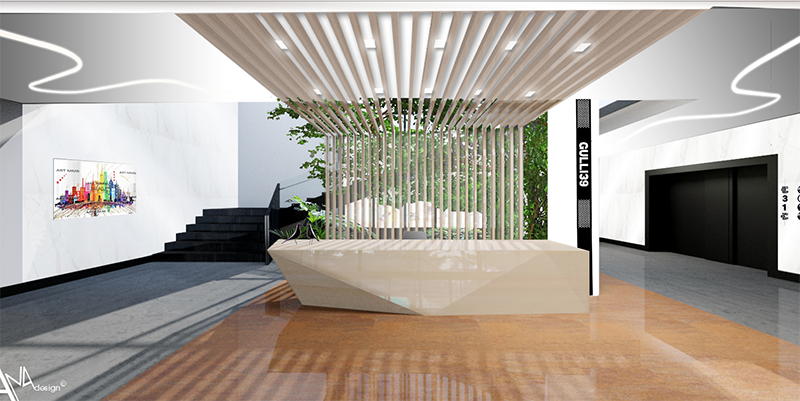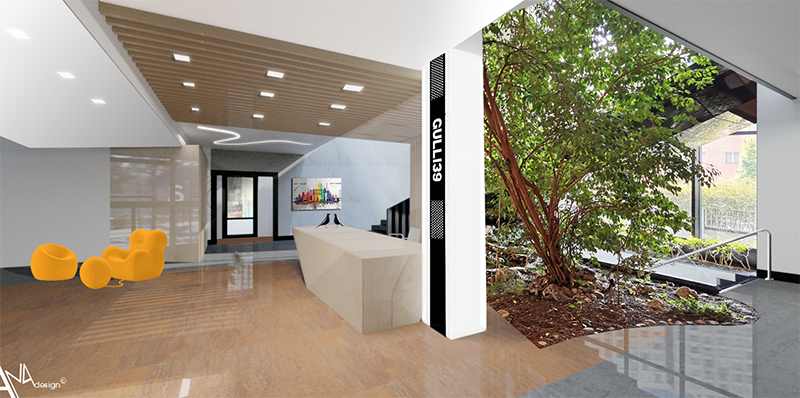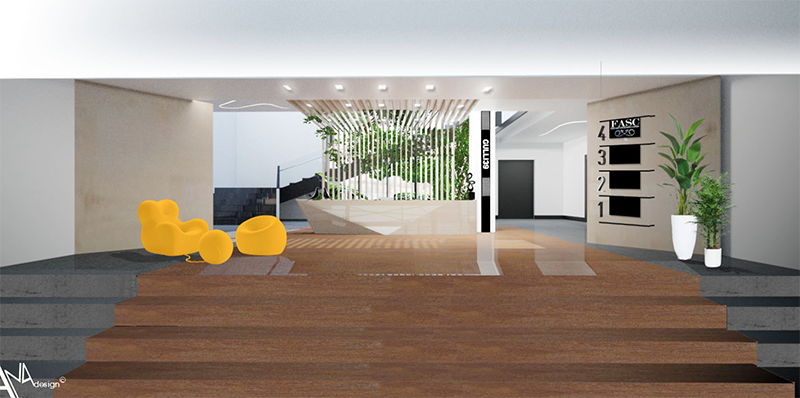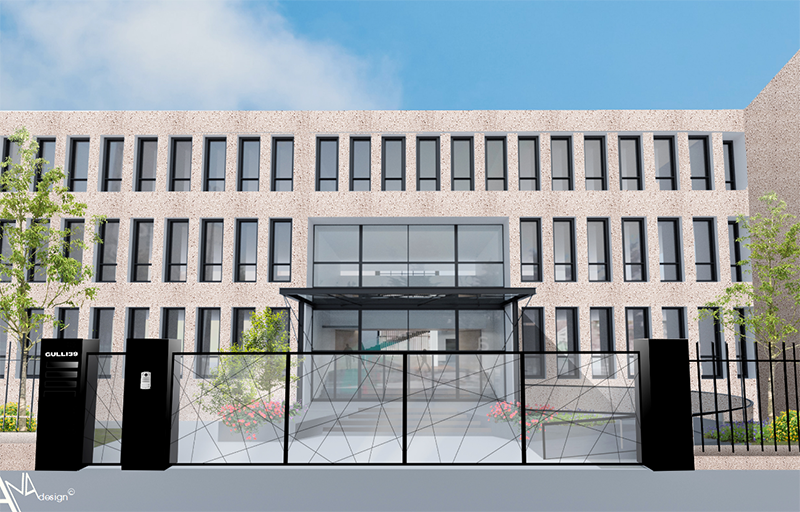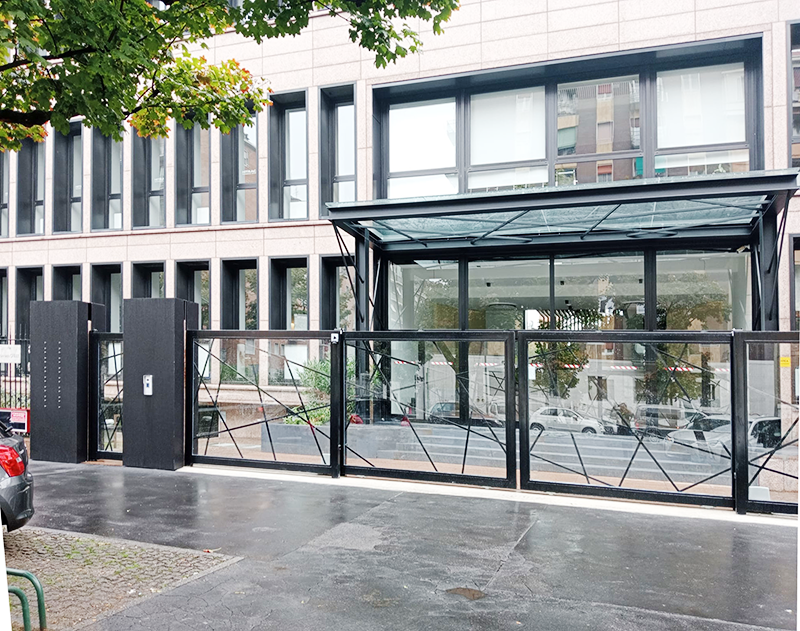 Enhancing the exteriors means characterizing the spaces and creating suggestions strictly related to the surrounding environment. The barriers that separate the external environment from an architectural interior are often inconsistent. It is important to create a bridge between what is inside and what is outside, so as to highlight even more the compositional choice made by the architect. In practice, we must not limit ourselves to thinking of an interior as if it were a box, but design a system that dialogues with each part, the interior with the architectural exterior.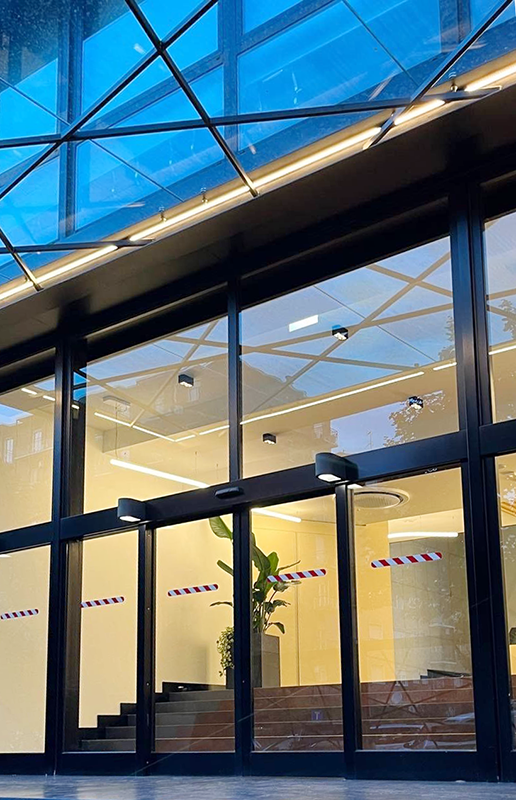 The "spider's web" theme, designed in the transparency of the glass, is taken up and reformulated in different parts, becoming a distinctive sign of the building itself and giving it a strong identity.