Adriatic LNG Milan
Milan
Workplaces must be designed to put people first, support how we work, and provide what we expect.Terminale GNL Adriatico, also known as Adriatic LNG, operates the regasification LNG terminal located offshore Italy, in the northern Adriatic Sea. A new headquarters created by am4design team. Located in the historic center of Milan, the design of this space takes from the historic building and combines them with new features to create a contemporary atmosphere.

Stage 1: Premisis & Feasibility_Superintendency of Milan for building restrictions_Base building surveys_Design Brief _Briefing Business Organization, IT. Requirements
Stage 2: Workplace Strategy, Space Planning, Interior Design, Presentation Board
Stage 3:Cost&Time Planning, Fit-out programming , Systems planning and services
Stage 4: Integrated management of the construction site,Legislative Decree 81/08_Determination CSP e CSE,Project Management, Works Coordination and Quality Supervision
Many of the building's original features have been accentuated and used as part of the design scheme. Our task was to incorporate modern aesthetics by working in harmony with the building's historic architecture and its local culture.

Overall, the space holds the perfect balance between the old and new, with original building features being paired with a contemporary way of working.

Creating distinctive zones according to task based working within the space, we worked closely with the Jellyfish team to create a relaxed and collaborative office environment that will support the team on their continued journey of growth.

The space flows seamlessly from collaborative workstations to the meeting room.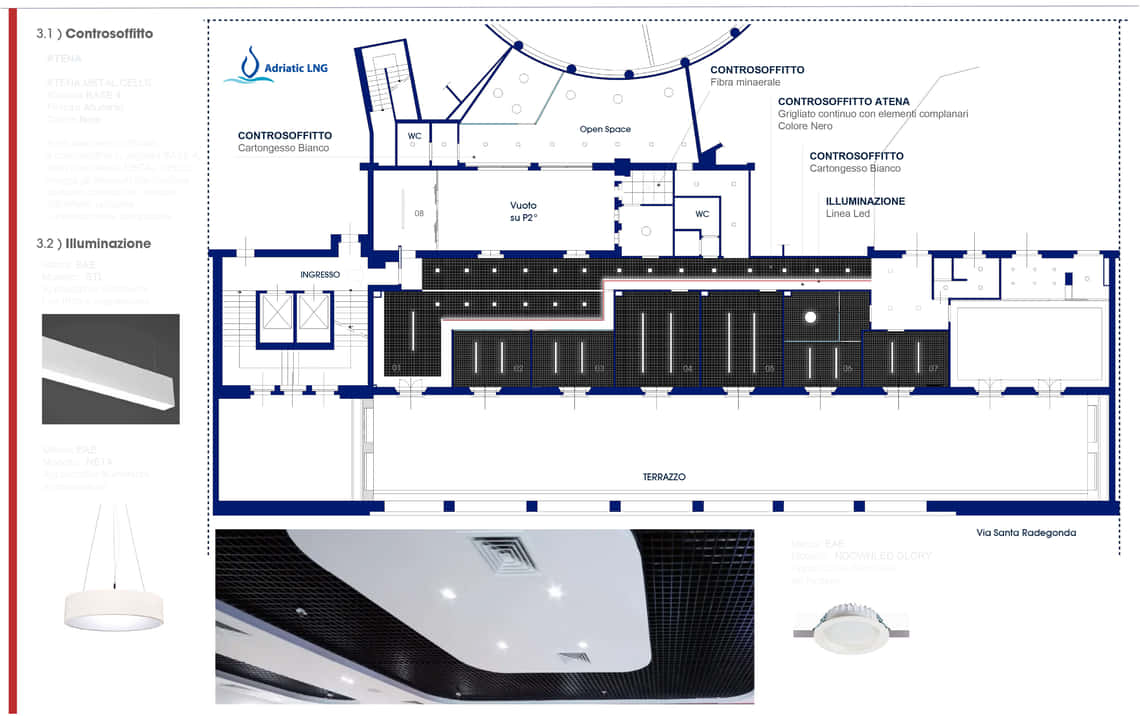 call
cell.+39 3939183640